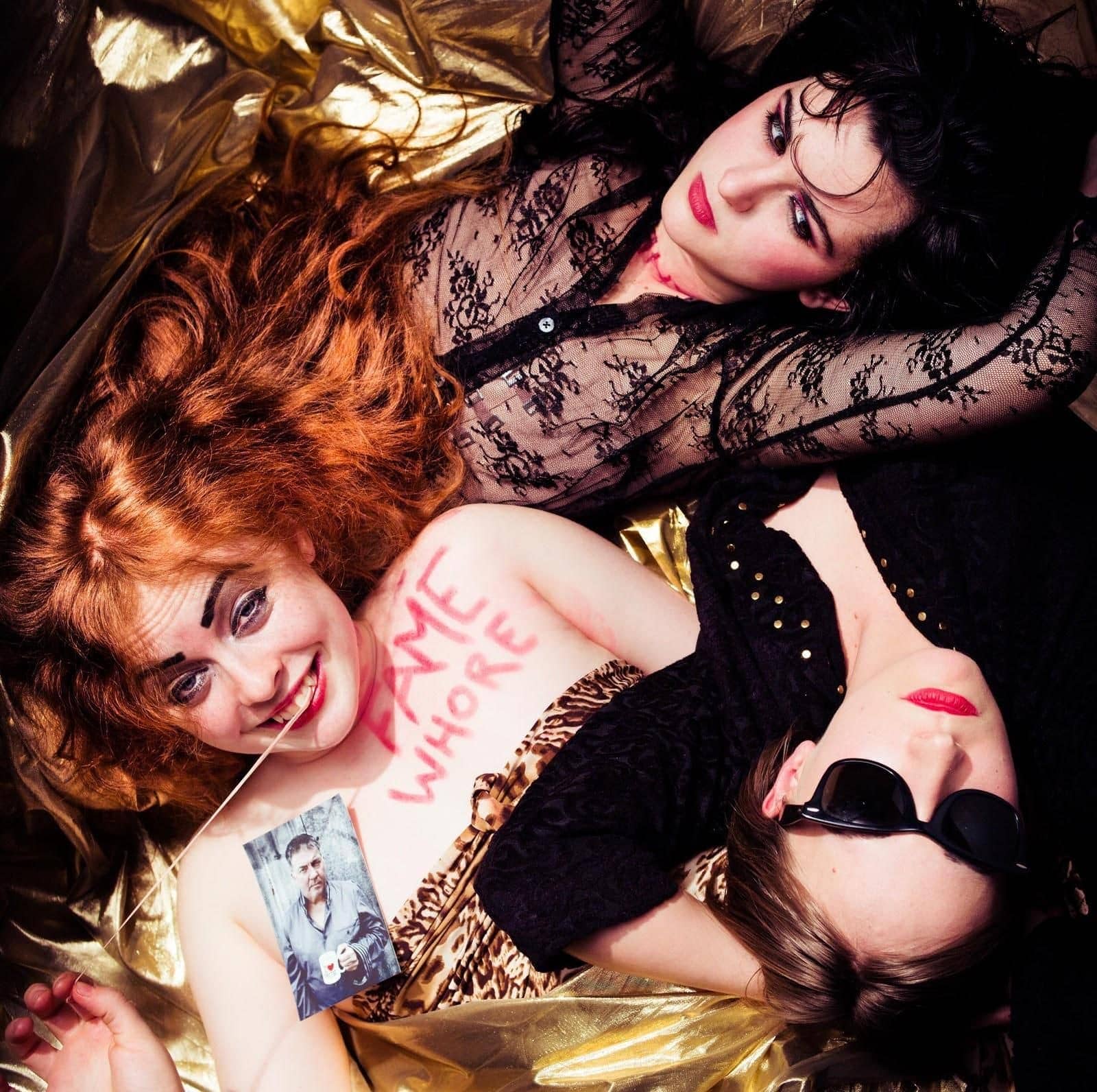 THE SURREAL SATIRICAL CULT WEB SERIES IS BACK
Join Howl Happening: an Arturo Vega Project as we welcome Zhe Zhe to the gallery.
Starting at 7pm, TONIGHT, we'll be premiering Zhe Zhe Season Two.
Here is the trailer:
In case you don't know, Zhe Zhe is a hilarious satirical web series about the glamorous misadventures of three fame-famished posers in a post-reality New York.
Created by Ruby McCollister, Leah Hennessey, Emily Allan and director E.J. O'Hara, Zhe Zhe is filled to the brim with music, magick and mayhem.
The first season of Zhe Zhe foresaw 2017: the rise of Donald Trump's army of clones, the gender revolution and its discontents, the mainstreaming of wing-nut conspiracy culture and the commodification of political protest.
Season Two picks up right where Season One left off: Zhe Zhe's lead singer Mona DeLiza (Ruby McCollister) mourns her maybe murdered comedy mogul boyfriend, while prime suspect Chewie Swindleburne (Emily Allan), blond celebutante turned super-villain, isolates in her penthouse lair in a cloud of cannabinated depression. Meanwhile, Zhe Zhe's other half, androgyne narcissist Jean D'Arc (Leah Hennessey), longs for expedited immortality as a prog rock god.
Cinephiles and Snapchat addicts alike will delight in Zhe Zhe 's DIY couture. Think Absolutely Fabulous meets The Cremaster Cycle. Like if Camille Paglia and Susan Sontag were on Celebrity Death Match. Ryan Trecartin does The Secret Garden.