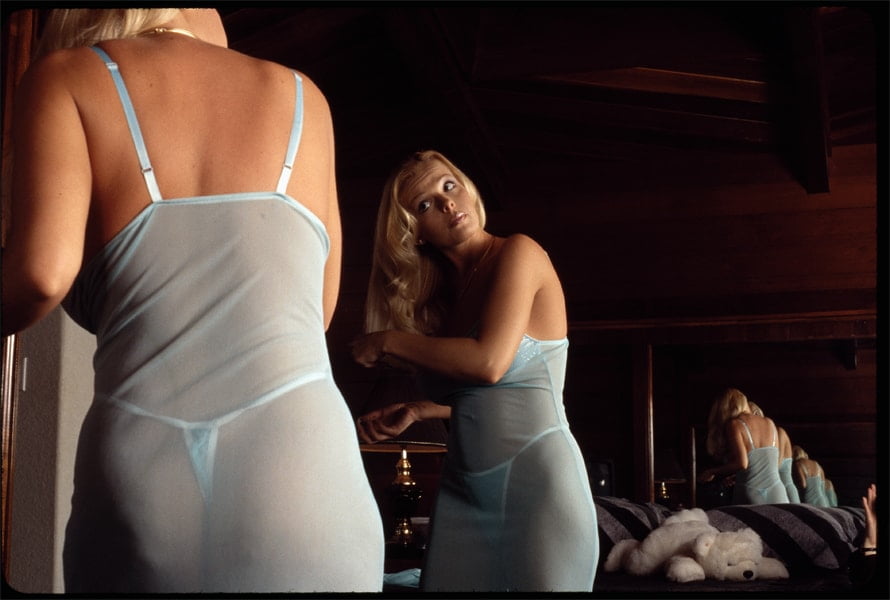 Opening Reception: Saturday, February 18, 6–8 PM.
Saturday, February 18– Thursday, March 16, 2017
Howl! Happening is pleased to present Beth B's Voyeur, an installation of video, photography and sculpture that explores the varied perceptions of the female and male gaze. The exhibition enlists the viewer's implicit participation with transgressive imagery and invites each person to examine their own boundaries and preconceptions regarding sexuality and gender. A new Beth B publication, Nudes, will be published by Howl! to coincide with the exhibition.
The exhibition documents unmediated life in which the viewer holds the gaze from outside, like a peeping tom, and observes in a way which is normally forbidden. Do you participate? Do you walk away? Voyeur also presents provocative questions regarding online privacy and public security as our every move in life is potentially tracked and recorded.
In addition, a panel discussion in collaboration with the Ms. Foundation about the sexual representation of women today will take place on Thursday, February 23rd.
Beth B is renowned for her groundbreaking films from the 70s such as Black Box, Vortex, and The Offenders. Throughout her prolific career, she has produced more than 30 films in the documentary, experimental and narrative genres, working independently and through television. Her explosive film Exposed (2013), and many other films have been shown at the Museum of Modern Art, the Whitney Museum of American Art, Wexner Center for the Arts, and Walker Art Center. Her films have been screened at the New York Film Festival, Sundance Film Festival, Berlin International Film Festival, Toronto International Film Festival, Locarno International Film Festival and more.
Her new feature documentary film Call Her Applebroog had its world premiere at the Museum of Modern Art and opened at the Metrograph theater in New York City and other theatrical venues. The film reveals renowned artist Ida Applebroog's groundbreaking artwork, which has inquired into the polemics of human relations, but more intimately, is about her dramatic struggle to overcome adversity. Her personal story is one that Beth B knows well—Ida is her mother and colleague.
For more info on Beth B…